Swazihome select for you the top 8 of Short-term rental Accommodations in Mbabane, Swaziland, with AirBnb!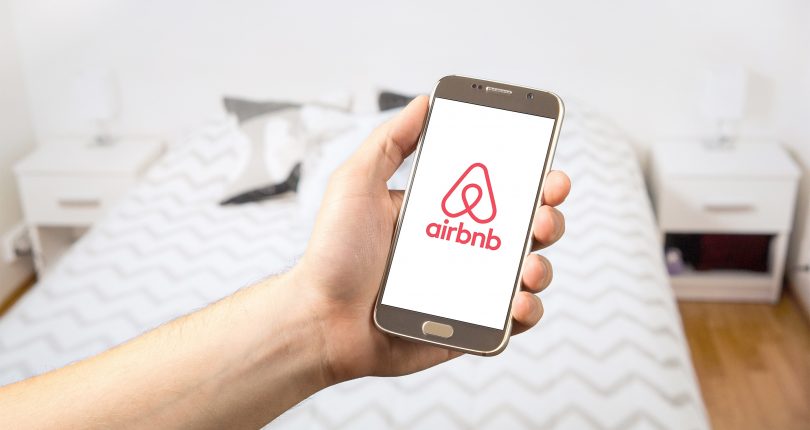 Either if you're an expat looking to move to Mbabane and looking for short term rentals accommodations to start your move in the country, or if you're a local looking for a weekend getaway or even a tourist wanting to visit, SwaziHome.com has found for you some nice and comfy accommodations in the capital city. From 1 bedroom studios to luxury villas with pools, here are some of our top choices, all available on AirBnb, the worldwide known startup! A different approach to hotels and classic accommodations.
Peaceful cottage, ideal for a romantic gateway – From $47 per night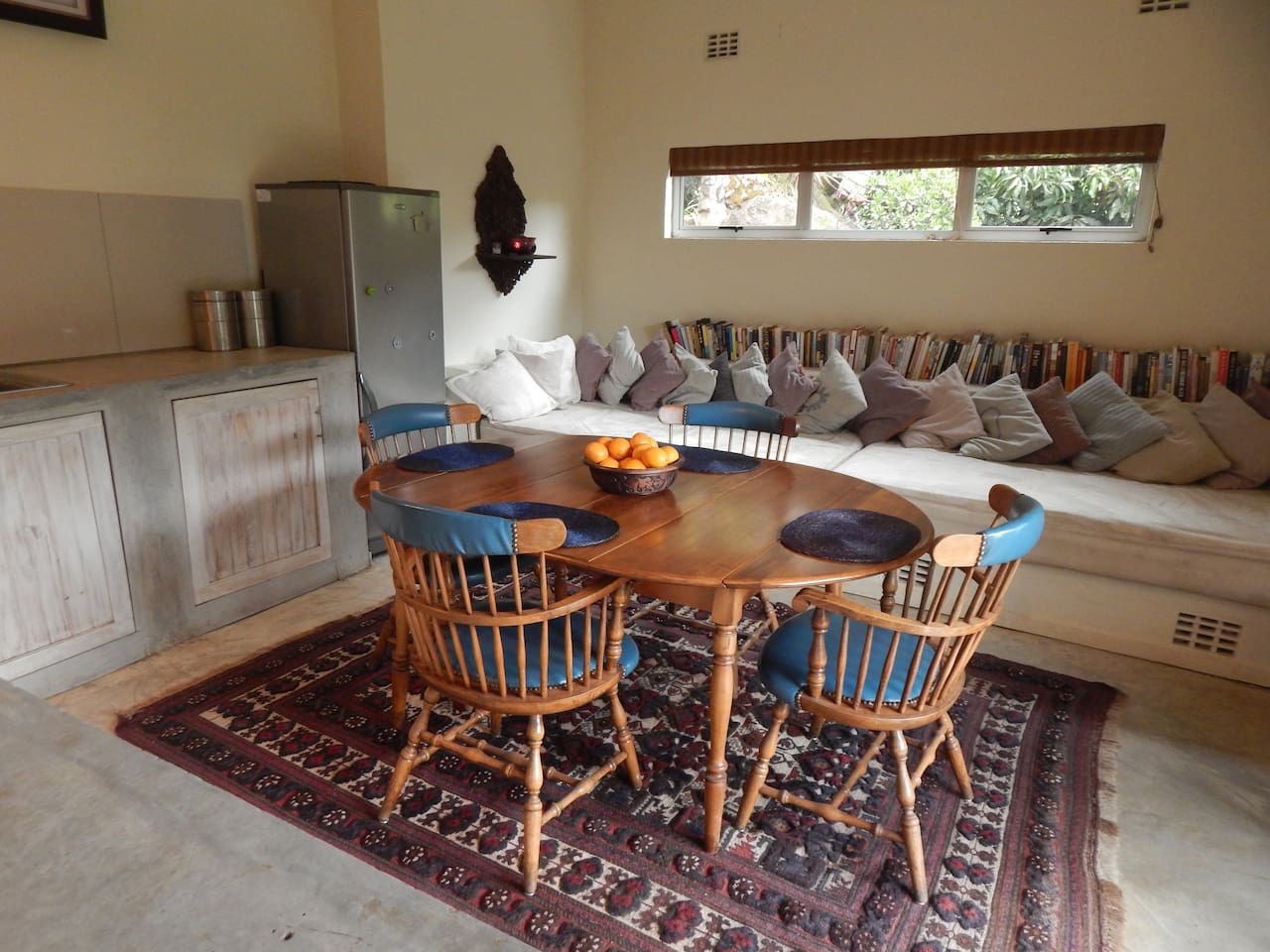 This fully furnished and cozy cottage is situated in North Mbabane. You will enjoy the spectacular view of Pine Valley from the cottage. This place is perfect for couples looking for a romantic gateway or looking for adventure, in fact Pine Valley offers spectacular waterfall and hiking area perfect for a journey in middle of the nature.
La Nie, Ideal for city travellers – From $30 per night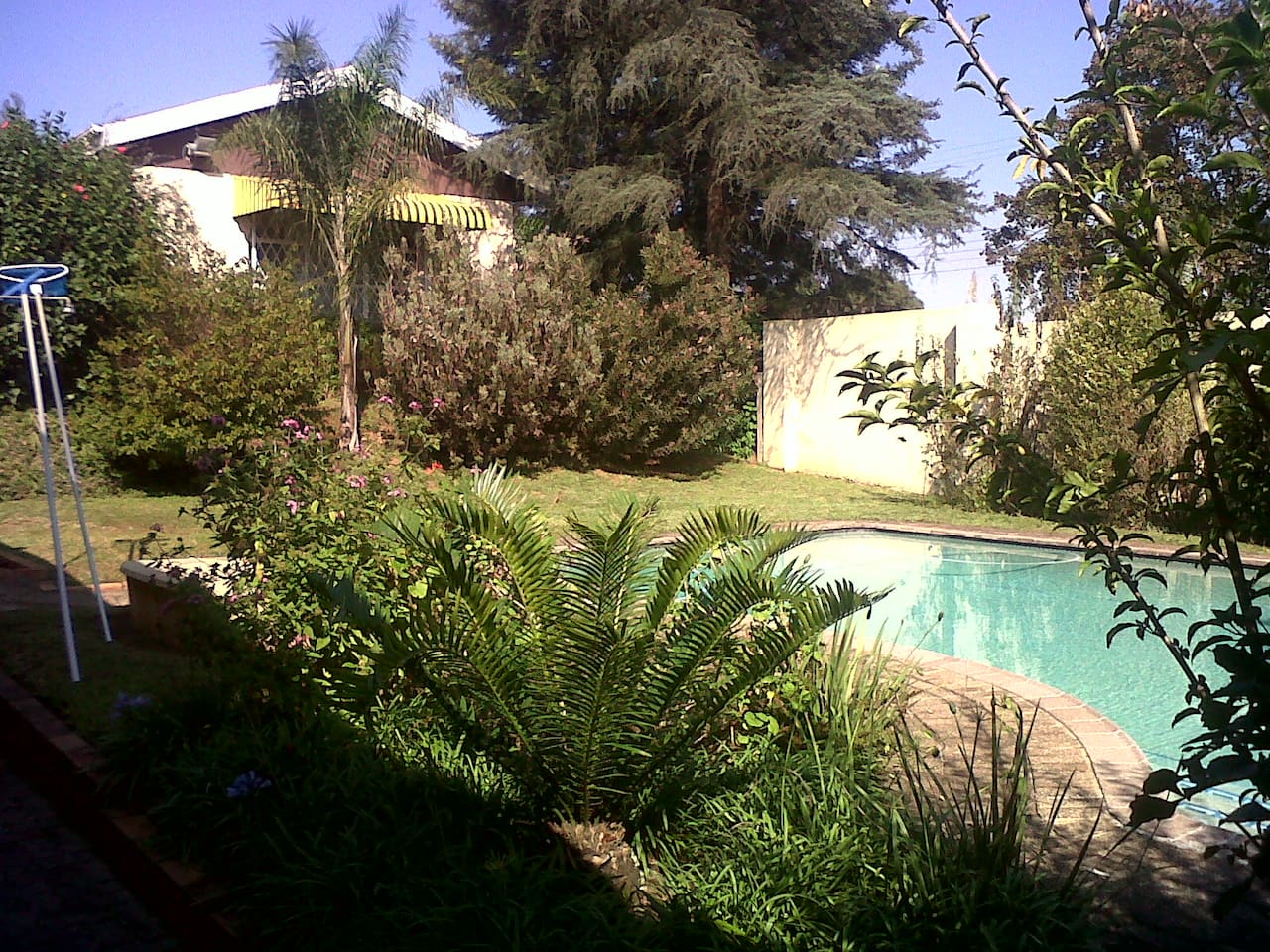 La Nie is situated in the hearth of Mbabane, ideal for travelers looking for visit the city and nearby family-friendly activities, nightlife, and public transport. This place is ideally suited to couples and families with kids, the room has a bathroom and a kitchenette and you will enjoy the swimming pool.
Veki's Village, perfect for some rest and relaxation – From $59 per night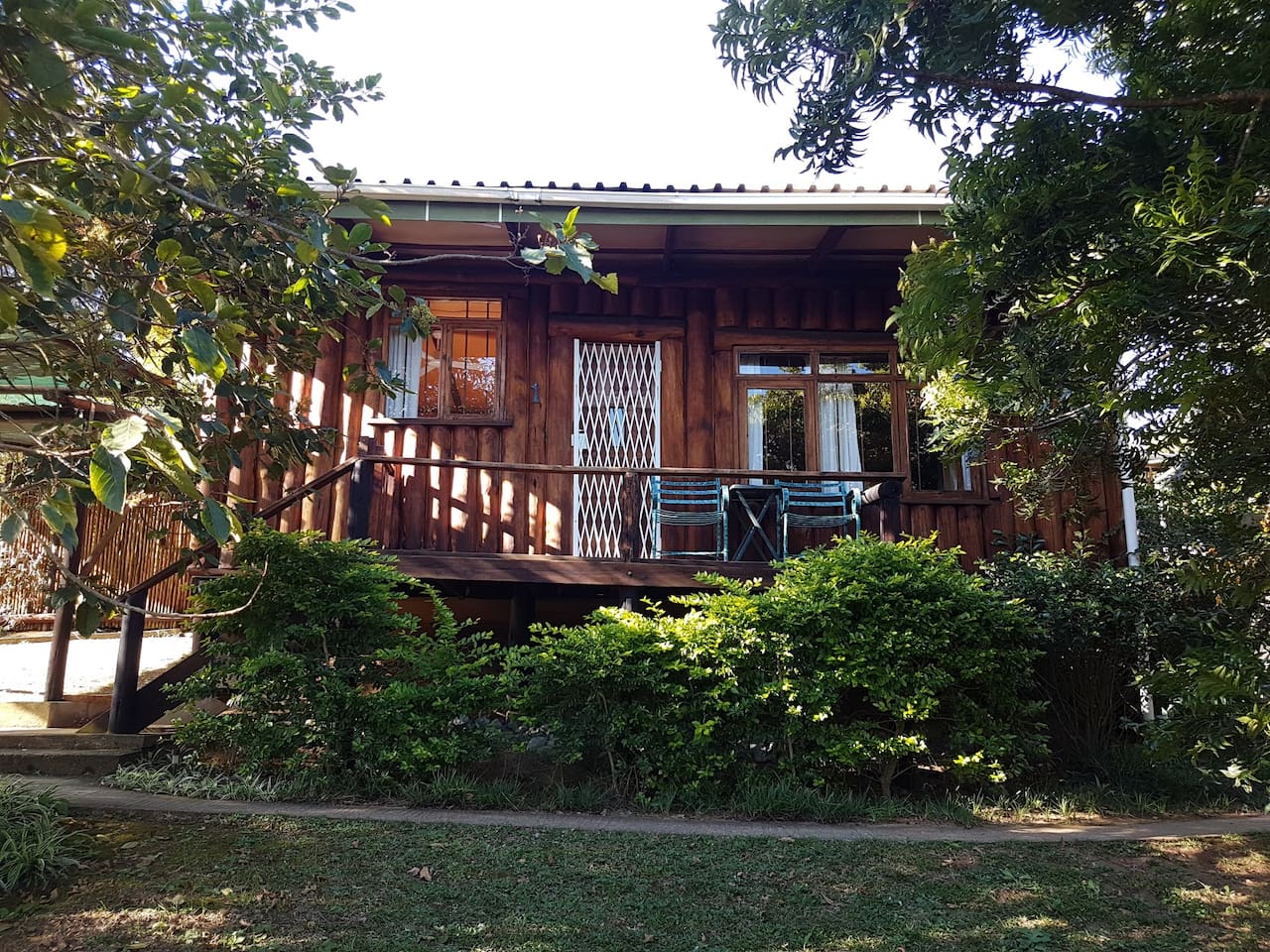 Veki's Village is situated is located in a former Mbabane nature reserve, thus is perfect for some rest and relaxation next to the swimming pool or enjoy walks in the edge of Sibebe Rock. Each cottage have a unique decoration and private balcony.
Veki's Town Lodge, a studio for business travellers – From $59 per night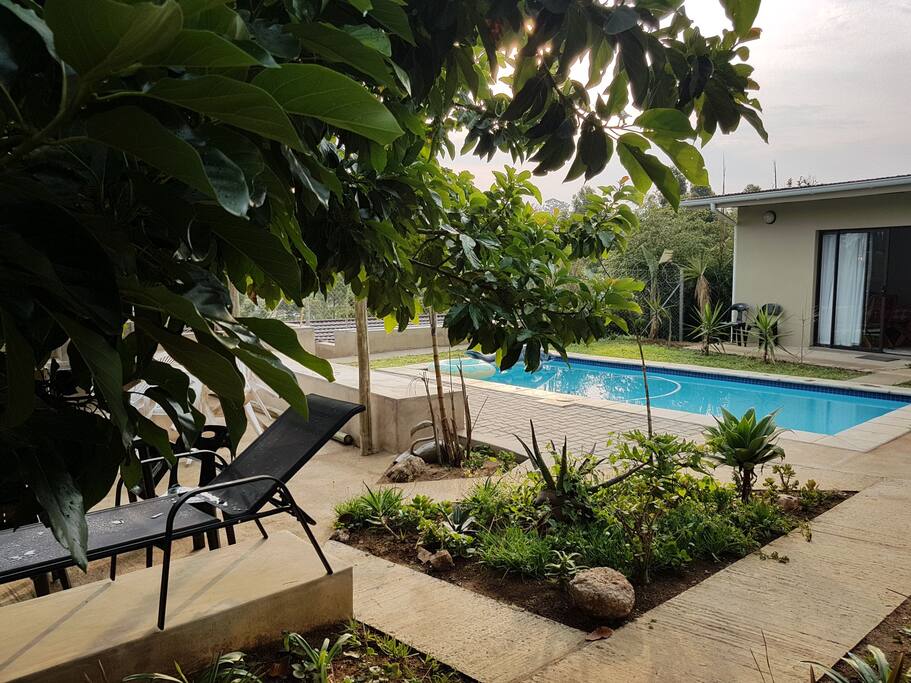 Located in North Mbabane in a quit area and at walking distance to town, this studio is ideal for business travellers, you will enjoy Mbabane view as well as the garden and the pool. The place can accommodate up to 4 people.
The Rock House, for an original experience – From $81 per night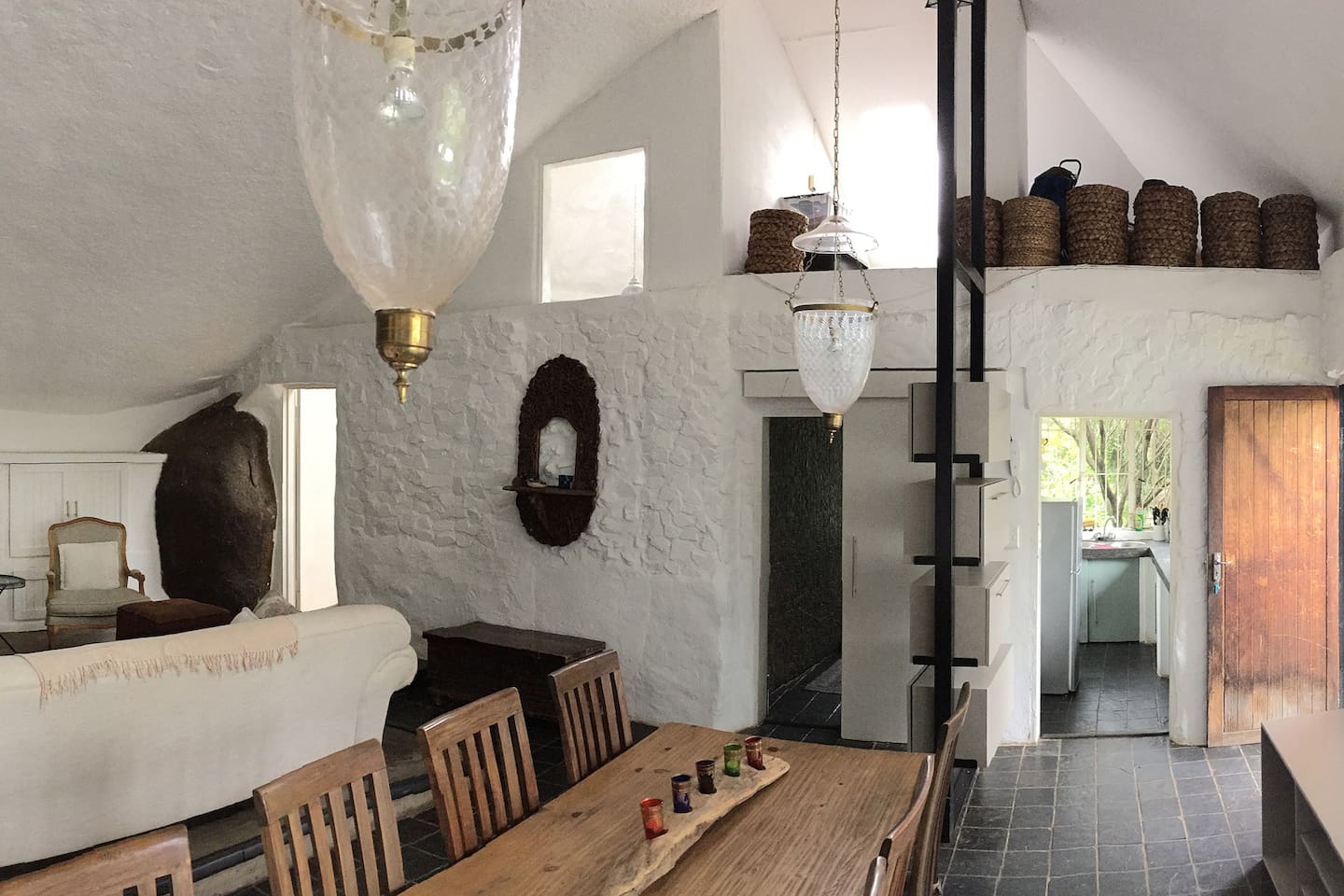 Have you ever slept on a cave? The Rock House offer you this original experience, is an ancient Stone Age cave dated back 25,000 years. This place can accomodate 4 guests. You will appreciate the contemporary architecture of this peaceful place. The cave is located in scenic Pine Valley, Mbabane, ideal for some hiking in middle of rivers and waterfalls.
Casa de KCT, ideal for families – From $150 per night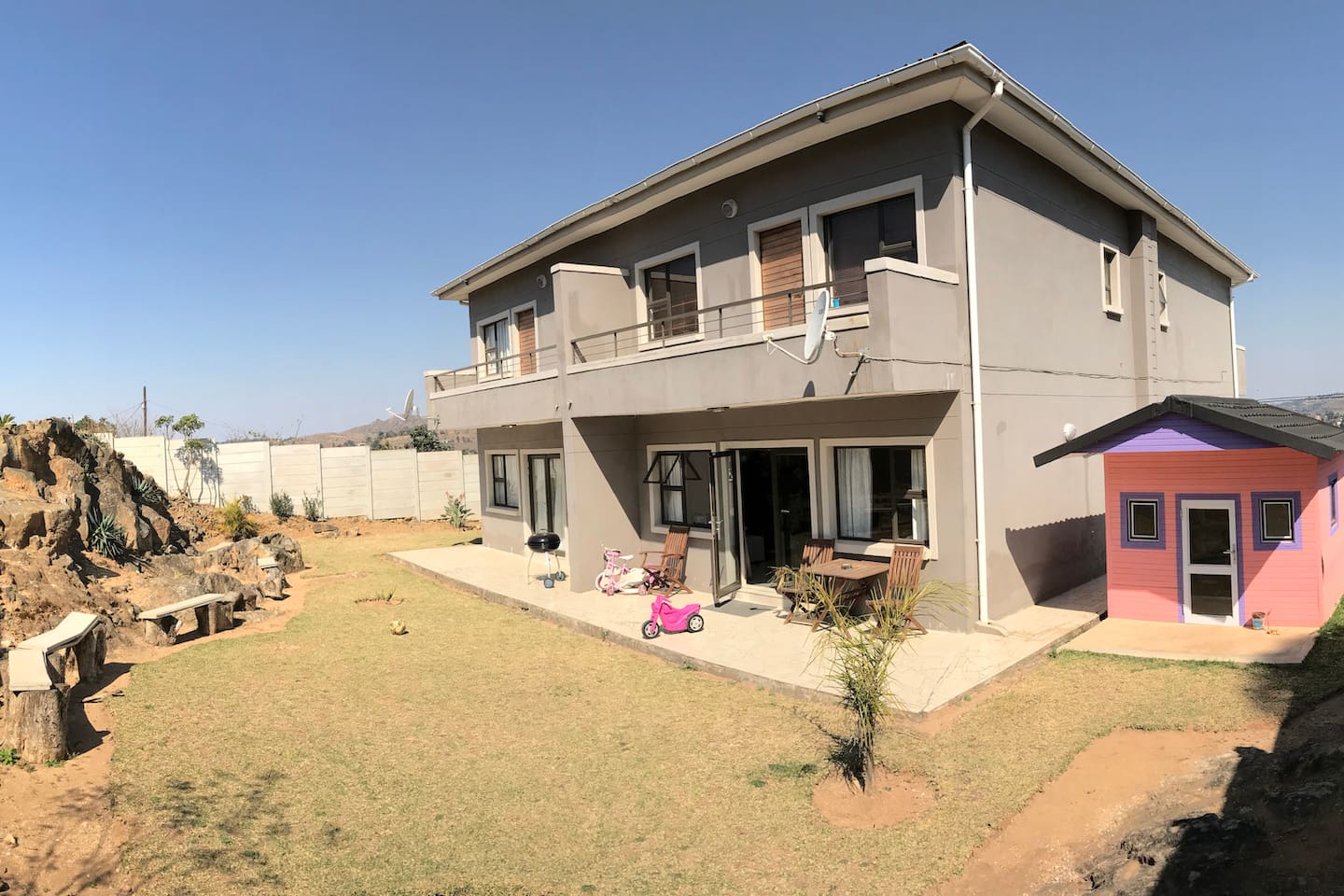 This modern house can accommodate a family with children, up to 5 people. It offers a perfect 360-degree view of Mbabane thanks to its localization on the top of Thembelihle. You will appreciate the tranquil and peaceful neighborhood and the garden perfect for children.
This place is located in Nbangweni, North Mbabane close to the new Woodlands Shopping Center in a very secure area with night security guard. The place is a modern one-bedroom modern loft apartment, perfect for couples lookinf for a a cozy and charming place.
Sibebe Home, for a family vacation in the middle of the nature – From $68 per night
Sibebe House is located in the Sibebe Rock, next to a river where you will have the possibility to swim. The place is perfect for a family vacation with children thanks to the huge garden where children can play on the trampoline and the jungle gym in middle of the nature. The two pleasant and refreshing bedrooms could accommodate up to 5 guests.