The African Kingdom of Eswatini devises a $1.7 Billion Plan to Boost Coronavirus-Hit Economy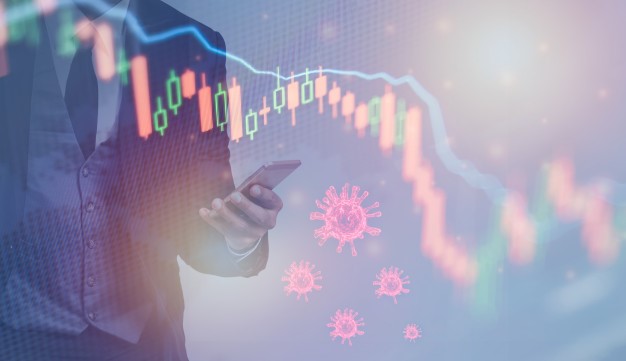 To boost the economy devastated by the ongoing coronavirus pandemic and subsequent lockdowns, the southern African Kingdom of Eswatini has devised a 30 billion emalangeni ($1.73 billion) plan entitled the "Marshall Plan". The latter intends to gather investments in 97 projects situated in seven industries, from agriculture to textiles, which will help create over 39,000 job opportunities.
The Marshal plan foresees private companies as key drivers for economic growth, focusing on easier and affordable business methods. Also, an evaluation of state companies will be conducted to decide which should be sold and which should be shut down.
In an online interview with Bloomberg, Finance Minister Neal Rijkenburg explained that almost three-fourth of the money would be obtained from private investors. At the same time, the government will provide the rest of the existing budget and loans from international organizations.
Prime Minister Ambrose Dlamini also shared his thoughts in the same briefing: "We are truly offering ourselves, and we expect people to come and establish their businesses here. We intend to reduce the corporate tax rate – from 27.5% to about 12.5% – and use that as a potential competitive advantage".
The Economic Scenario of Eswatini
A nation of 1.1 million people surrounded by land, Eswatini has been ruled by King Mswati III since 1986. It was formerly known as Swaziland and got its new name in 2018. Following this, many key business executives, such as Rijkenburg and Dlamini, were given major economic roles in the cabinet.
The efforts of these individuals to propagate economic growth were hindered by revenue limitations and a somewhat economic slump in the neighboring country of South Africa, which was a major importer of Eswatini's exports. Furthermore, the coronavirus made their task even more difficult, with an expected 6.7% reduction in the February budget this year, as opposed to a 2.8% expansion prediction.
According to Rijkenburg, Eswatini's ratio of debt-to-gross domestic product is foreseen to increase to 38% after borrowing funds as a part of its recovery plan. If the economy doesn't make a turnaround soon, this ratio could reach 50%. To control this, the budgeted expenditure on goods and services, wages, transferals to state companies, and capital projects will be lowered by 3.3 billion emalangeni for the next three years, helping keep the budget deficit within 6.5% of GDP.
 Acquired Loans
Eswatini has acquired $110.4 million as emergency assistance from the International Monetary Fund (IMF). It has also obtained a loan of 2 billion emalangeni from the African Export-Import Bank. However, the country further anticipates borrowing an additional $100 million from the IMF, as well as $200 million from the World Bank. This will take the total economic support package over one-third of Eswatini's $4.4 billion gross domestic product.